Attention A T users. To access the menus on this page please perform the following steps. 1. Please switch auto forms mode to off. 2. Hit enter to expand a main menu option (Health, Benefits, etc). 3. To enter and activate the submenu links, hit the down arrow. You will now be able to tab or arrow up or down through the submenu options to access/activate the submenu links.

Dietetic Internship Program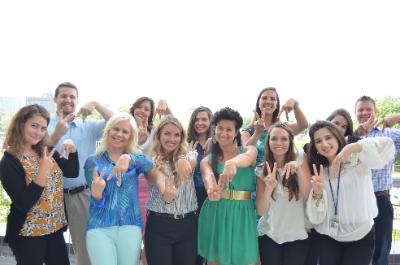 VA Nutrition and Food Services
We are always looking for qualified and motivated applicants to join our Nutrition and Food Service Team.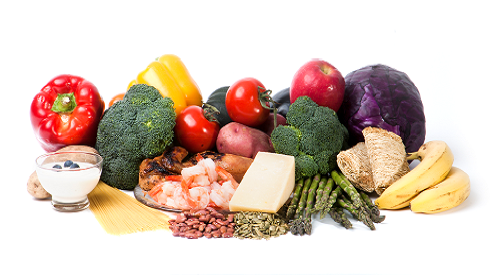 Eat Right
Dietetics is the science and art of applying the principles of food and nutrition to health.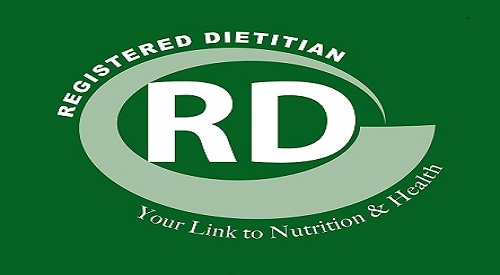 ACEND
The Accreditation Council for Education in Nutrition and Dietetics (ACEND).

Welcome to the VA Dietetic Internship Training homepage. This site provides information to assist you in understanding our programs as you seek the best match for your training experience. All of the VA dietetics training programs are fully accredited by the Accreditation Council for Education in Nutrition and Dietetics (ACEND). We are a part of the VA Nutrition and Food Service Program.
Please direct any questions or concerns to Dietetic Internship Directors - VA
We look forward to receiving applications to our programs. Please join us for the VA Internship Forum.


VA Dietetic Internship National Forum
Wednesday January 18, 2023 12:00pm CST


Join ZoomGov Meeting
Meeting ID: 161 925 6593
Passcode: 151510


Click here for:

The DI Program Directory summarizes information about each VA program. Each program is different, with different rotations and training opportunities available, and some have unique concentrations. Eight (10) programs offer master's degree opportunities. They are: Bay Pines, Bronx, Cleveland, Houston, Los Angeles, Memphis, St. Louis, Tucson, Memphis, and Little Rock. University pricing information is shown in the Directory and more details are available on the individual web pages and the university websites. Seven (5) programs offer the supervised practice portion only. They are: Hines/Chicago, San Diego, San Juan, Tampa, and Reno. Effective in 2023, only students with a graduate degree may apply to the supervised practice only programs.

VA Dietetic Internship Directory

The DI Program Information flyer is a tri-fold document containing general information. It contains a grid which lists various rotation opportunities at each program. It also shows the individual program GPA requirements and which programs offer a master's option. It's a nice summary to help students narrow their focus when applying to our different programs.

Dietetic Internship Program Information

The Open House flyer provides dates and RSVP information for all 2022-2023 Open House opportunities. All are VIRTUAL.

Dietetic Internship Open House Information

Dietetic Internship Open Forum PowerPoint Presentation (10/26/2022)

VA DI Summary Presentation


VA Dietetic Internship Myth Busters

Here are some common FAQ's about our programs. After reviewing the specific program web pages, please contact the individual internship directors with any additional specific questions.


Q: I've been told that it's very hard to get into a VA internship program because they are extremely competitive. I was told I shouldn't even bother applying. How competitive is it to get into your internship programs?
A: All dietetic internship programs are competitive, and VA dietetic internship programs are not more competitive than any other dietetic internship program throughout the country. VA internship programs are in teaching hospitals, provide a variety of unique hands-on clinical experiences, have state-of-the art resources, and the VA pays a generous stipend. Candidates interested in applying to a VA dietetic internship program should review our website pages to see which of our programs match with your personal and professional goals, consider attending the open house and reach out to the individual internship program directors with any questions. All interested, qualified persons should apply to VA dietetic internship programs.
Q: I've been told that only Veterans can apply or that if I complete a VA internship program then I must join the military. Is this true?
A: This is not true. Our programs are not limited to Veterans and our interns do not serve in the military after graduation. Our internship programs are under the Department of Veteran Affairs. We offer training at VA medical centers where health care is provided to Veterans and active-duty military. We are not part of the Department of Defense, which is the military.
Q: Since a master's degree is required to take the RD exam starting in 2024, I was told that once I complete the undergraduate DPD program, that it's best to apply only to university-based dietetic internship programs to get my advanced degree. Is this correct?
A: Several VA-based dietetic internship programs are aligned with a university. The university provides the academic coursework, and the VA provides the supervised practice. Financial aid is available through the university and while the intern is in the supervised practice portion of the program, they receive the stipend from the VA. Once the entire program is completed, the university provides the graduate degree, and the VA provides the verification statement. The new graduate is then ready to take the Registration Exam for Dietitians. Students who already have a graduate degree may apply to only the supervised practice portion of some of our programs.
Q: How much is your application fee?
A: There is no separate application fee to apply to our VA dietetic internship programs. There may be an application fee to apply to the university graduate programs. Check with our individual program and/or university web pages for current fee information.
Q: Am I responsible for locating my own rotation sites and preceptors?
A: No, we set up your rotations for you, which will take place at the VA or our affiliate sites. This allows the intern to focus on learning in our stimulating hands-on environments with our highly experienced preceptors. Some of our programs offer a "special interest" rotation, where the intern can locate a desirable site/preceptor on their own or choose from ones available. Check with our individual program web pages for more information about rotations.
Q: What is your patient population?
A: The VA provides health care to men and women of all ages who have served our country. Our patient population is made up of Veterans from World War II, Korean Conflict, Vietnam, the Persian Gulf and Afghanistan wars, as well as active-duty military. Our patient population is all adult, with 92% male and 8% female. The dietetic interns develop strong clinical skills from working with a variety of patients with complex medical conditions and social needs. We do not clinically assess children or adolescents at VA medical centers.

Q: Do your internship programs offer opportunities to work with other populations?
A: Yes, all our programs provide well-rounded learning experiences. While opportunities vary by program, rotations with our outside affiliations allow interns to work with families from many cultures in the Women, Infants, and Children (WIC) rotation and some of our programs include a pediatric rotation at a local children's hospital. Interns also have opportunities to work in areas of wellness and health promotion in some community rotations and there are opportunities at food banks and various community outreach programs. Program projects also introduce interns to the health care needs of men, women, and children of all ages.
Q: What areas of dietetic practice are graduates from your programs currently working in?
A: Our programs prepare future dietitians to work in a variety of areas in dietetics. Graduates from our programs have found dietetic-related jobs in clinical nutrition and food service management within the VA, as well as our specialty areas such as renal nutrition, eating disorders, geriatrics, home-based primary care, and outpatient counseling. In community settings, employment includes working in community outreach with patients with HIV and AIDS, pediatrics, long-term care, wellness programs, and the WIC program; business and industry; private consulting; sales for pharmaceutical companies; positions in management; grants and research; sports nutrition; and various culinary settings. Many of our graduates choose to work for the VA at one of our many medical centers and outpatient clinics nationwide.
Q: I am not a U.S. Citizen. Can I still apply to your programs?
A: In order to be considered for any VA dietetic internship program, you must be a U.S. Citizen at the time of application. A work VISA, Green card or DACA status is not applicable.

Myth Busters

Why Train at the VA?
As you explore the programs we offer, you will discover that each individual program offers unique learning experiences with highly qualified registered dietitians as well as other health care professionals. While each program is unique, there are a few things that we all have in common:
Our programs provide top-notch educational experiences in reputable teaching hospitals to prepare entry level dietitians to take on a variety of positions in dietetics. The VA Healthcare system has been recognized for providing high quality healthcare as well as having the most advanced computerized medical chart system in the United States.
Most of the VA-sponsored dietetic internship programs pay a "no strings attached" stipend throughout the course of the supervised practice portion of the internship. Stipend rates vary by geographical location. Please review each sites webpage to determine which offer a stipend.
While employment for the VA is NOT mandatory upon graduation, many interns discover that they would love the opportunity to work for the highly regarded VA healthcare system upon graduation. With 171 medical centers across the country, ample employment opportunities exist.
All the VA dietetic internships are participating in DICAS. Programs differ in length and some provide a master's degree. Please apply directly to the program site you are interested in.